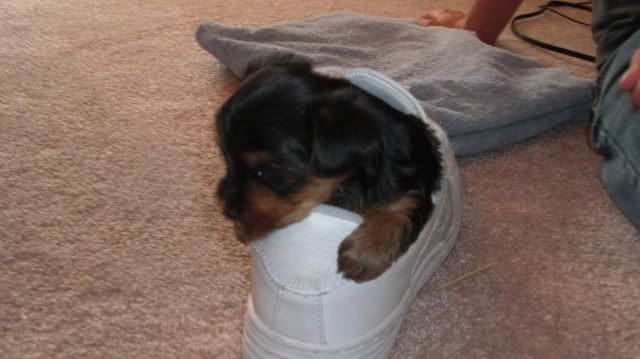 Happy Thanksgiving to one and all. That's Twilight sitting in Kevin's shoe in the picture. Kevin was so happy to be able to torment small critters!
We had an enjoyable Thanksgiving at my townhouse. I wish I had thought to take pictures of everyone - but it was fun to have everyone over. Marcia brought the puppies and they were the stars of the day and got well spoiled. They also christened my carpet several times. Twilight seemed to realize it was her house and ran all over the dining room.
This is my sister, Marcia and her son, Chad. Her husband, Gary, daughter, Brooke, and Brooke's husband Jake were also there.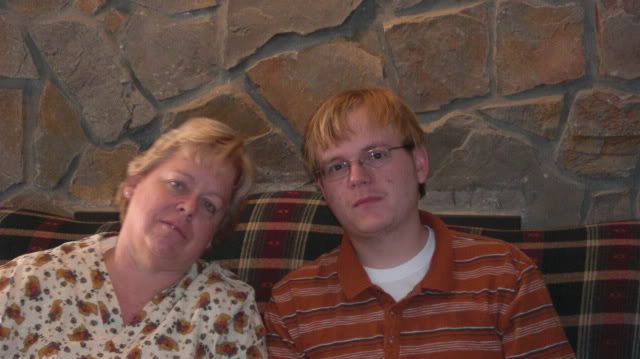 This is my nephew, Jon. He was having fun playing with the puppies too. My dad was also there, but I didn't get pictures of him.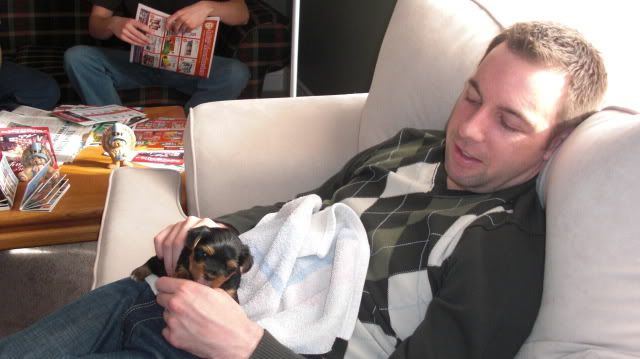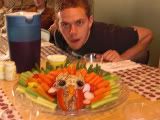 And where would any celebration be without Kevin providing the entertainment. As you can see, not only did we have the standard turkey for Thanksgiving, but we had 2 other turkeys - one made out of vegetables and one called Kevin