I am really grateful for my Jeep. I know it is not everyone's dream car - but I have always wanted to have a Jeep - especially once I saw that McGuyver drove a Jeep.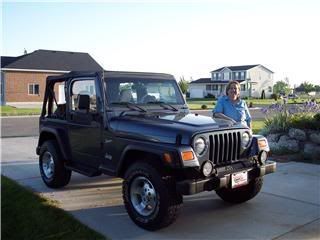 This was my Mother's Day gift to myself in 2007. My son tried to total it in June of 2007 - but it was able to be rebuilt.
Now, with a new soft top on, I am ready to drive through snow and slush as winter comes in (I am also grateful for 4 wheel drive).