I went up to my sister's house after work tonight and got to hold the puppies! They are so adorable and Sadie is being a really good mommy to them. Once she remembered me she didn't have a problem with me holding them (as long as I paid her some attention to). The puppies are so tiny and cute and the softest little things.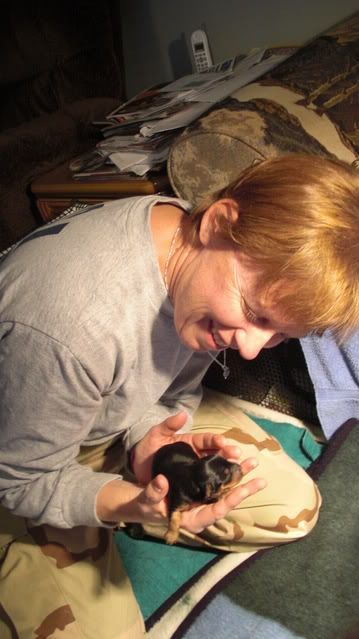 Just a little handful!
Time for a closeup!
I think this one was full of food.....