I have been absolutely psyched because my sister had bred her Yorkshire Terrier and is going to give me a puppy for Christmas.
At a little after 6 this morning I received a video text message with a picture of Sadie and the first two puppies - a boy and a girl.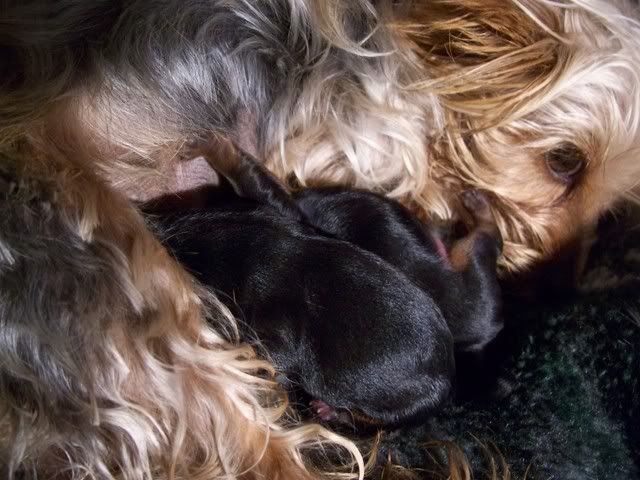 After I went on my run, I called my sister and another little girl had been born. While we talked, the final little girl puppy (the runt of the litter) came out.
Aren't they so adorable? I can't wait to finish up my business trip in Michigan so I can get back to Utah and hold them.