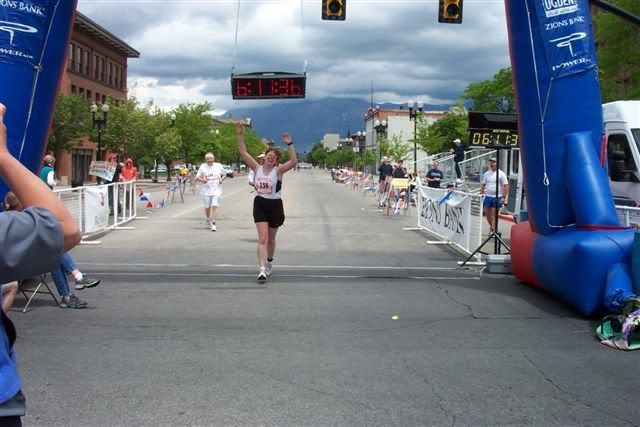 One of my fellow runners on FastRunningBlog.com posted a takeoff on Ten Little Indians about Weight Watcher's members and my warped little mind modified it to come up with the following:
Ten little distance runners waiting in a line, one couldn't stand a porta potty and then there were nine.
Nine little distance runners say "Running is Great." One says, "I don't like being sweaty" and then there were eight.
Eight little distance runners say "This Is Heaven." One over trained and then there were seven.
Seven little distance runners working on splits. One decided that the results were too hard and then there were six.
Six little distance runners looking for a runner's high. One never got to experience it and then there were five.
Five little distance runners trying to run more. One upped his distance too quickly and then there were four.
Four little distance runners needing to pee. One couldn't handle the squatting and then there were three.
Three little distance runners needing to do number 2. The cactus spines turned them off and then there were two.
Two little distance runners too tired to run. One decided to take a break and then there was one.
One little distance runner standing all alone, her body has gotten strong, how the pride has grown…
One little distance runner, PR'ing across the finish line…
We, each one of us, can be that one and not the other nine!!!