The other weekend I ran the Pipeline Trail in Millcreek Canyon on both Friday night and Saturday morning. The picture above is of me and Odee Peterson (or his back half) at the end of the Pipeline Trail looking into the Salt Lake Valley.
The Pipeline Trail is about 4.25 miles each way and is a beautiful trail. It is not too hilly, but has gentle inclines and declines and, except for a couple of rocky areas, is very easy single track to run on. You run into lots of hiker, bikers, runners and dogs. Shortly before this I ran into another ultramarathoner who was mountain biking as cross training. He made me look lazy - he had the Ogden Marathon, Sapper Joe 50K and the Squaw Peak 50 miler in the next 3 weekends.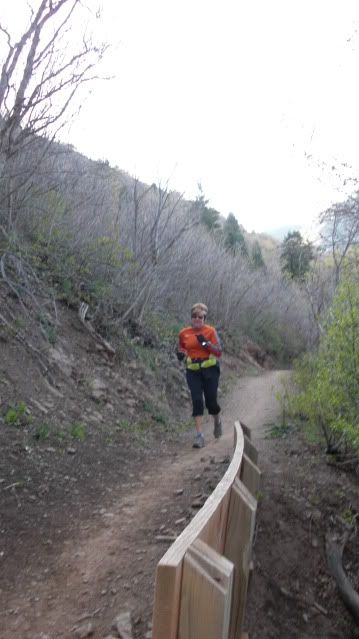 Leslie and I ran the trail together on Saturday morning. Here is Leslie coming into the stream crossing about 1.5 miles in.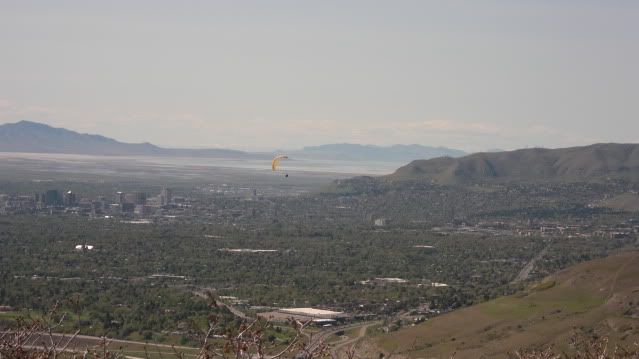 It seems that everyone wants to be outdoors on Friday night. I saw two parasails that I think made it all the way across from Point of the Mountain. They were catching some good breezes.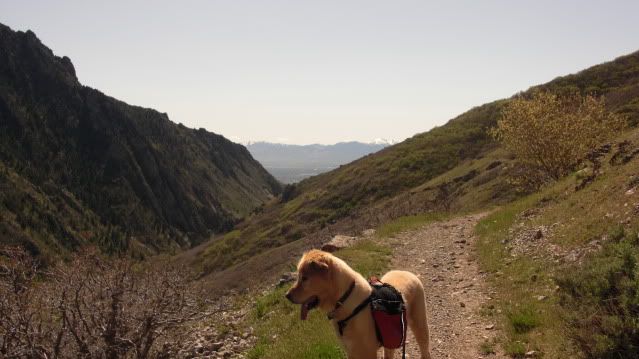 Here is Odee with his panniers. We make him carry his own water - so that we don't have to.