On Sunday, we went over to Universal Studios Islands of Adventure to see The Wizarding World of Harry Potter. This is about all we saw because we were both wiped from racing.
Castle:
This was our first glimpse of the castle. We both got all squealy upon seeing this.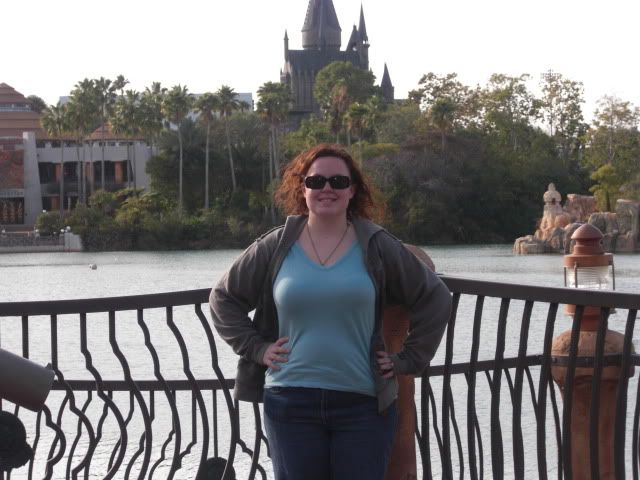 Jennifer waiting in line to go in to the castle for it's ride.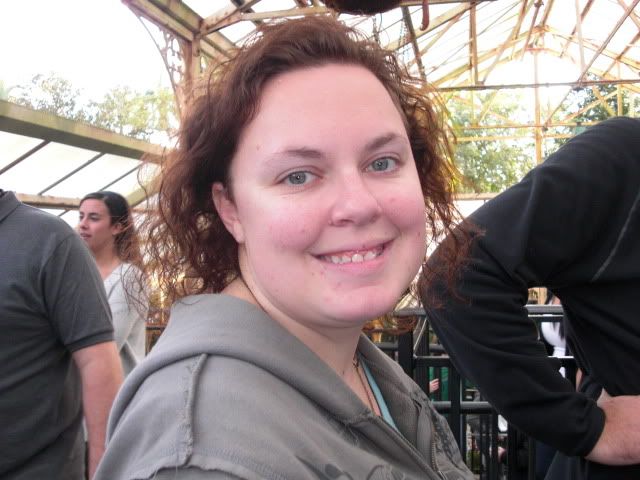 Hogwarts Express:
This is just inside the entrance to the Harry Potter section of the park. Wish we could have taken a real ride on it.
Sorting Hat:
The sorting hat was talking at various points as you approached it.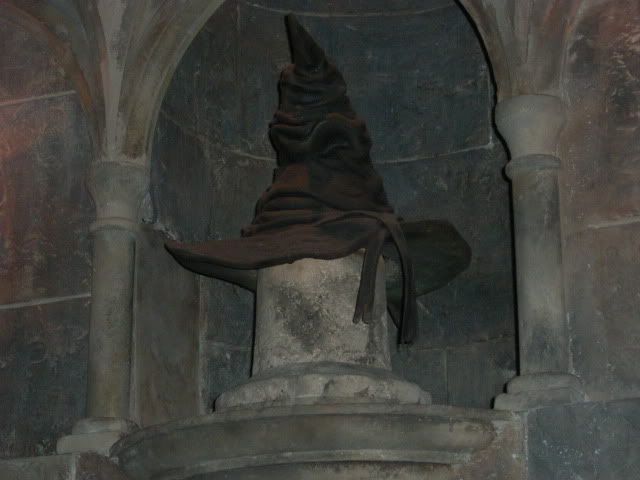 Tracking House Points:
Sure glad I had flash on my camera. The inside of the castle was appropriately dark and you missed a lot of details without seeing it from the flash of a camera.
Dumbledore's Office: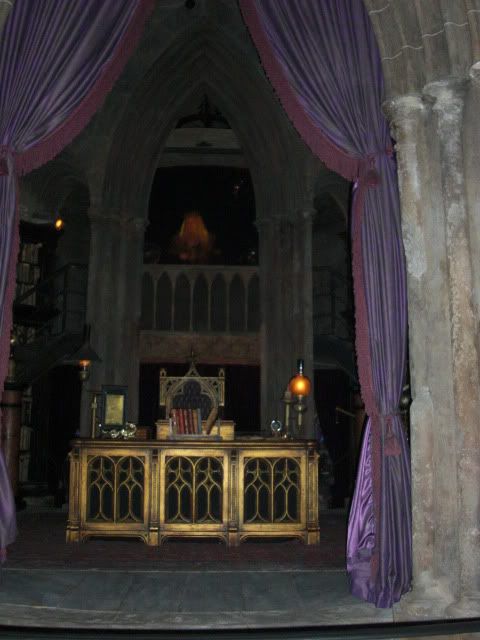 Reflection Bowl: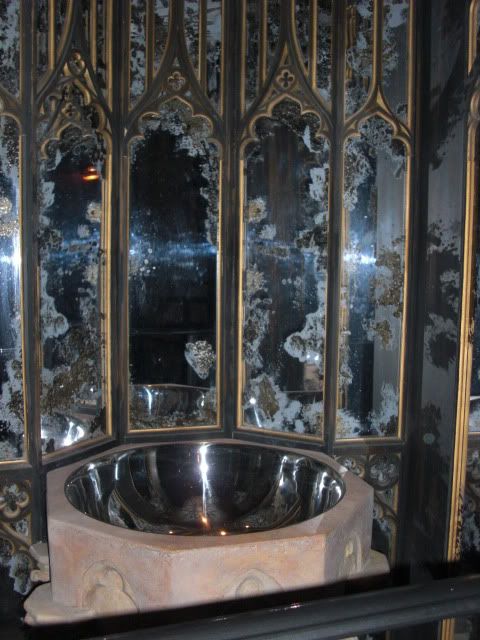 Gallery Photos:
I tried to take photos of some of the talking pictures - but the flash just wiped them out. So got some gallery photos instead. A lot of the pictures were talking to each other.
Gryffindor Fireplace:
Stairway to Harry's Room:
Harry's Closet: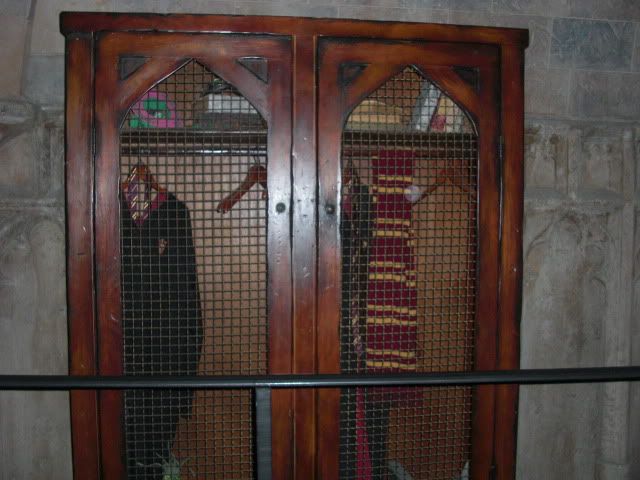 Potion's Classroom Door:
The Mirror:
Other Castle Images: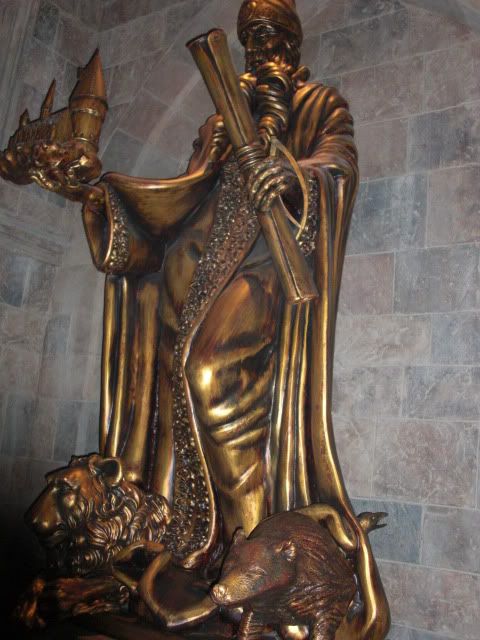 Hagrid's House
Flying Car:
Cauldron Shop: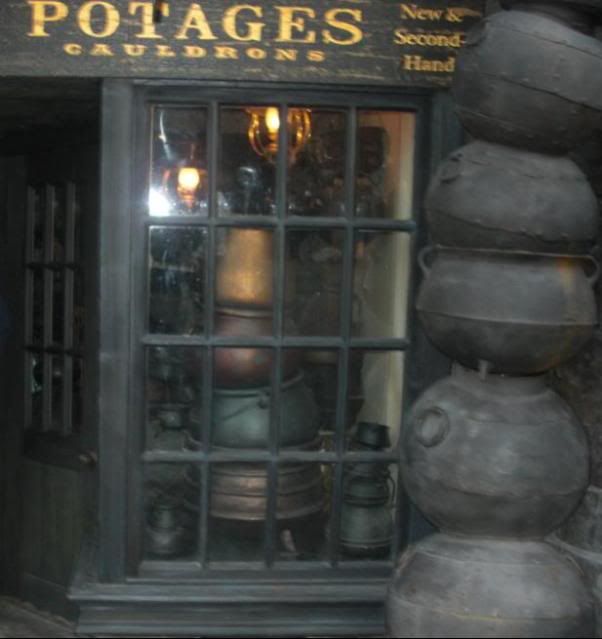 Honeydukes: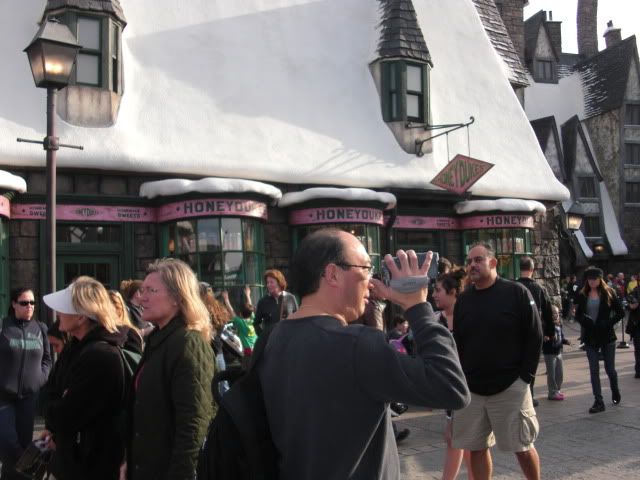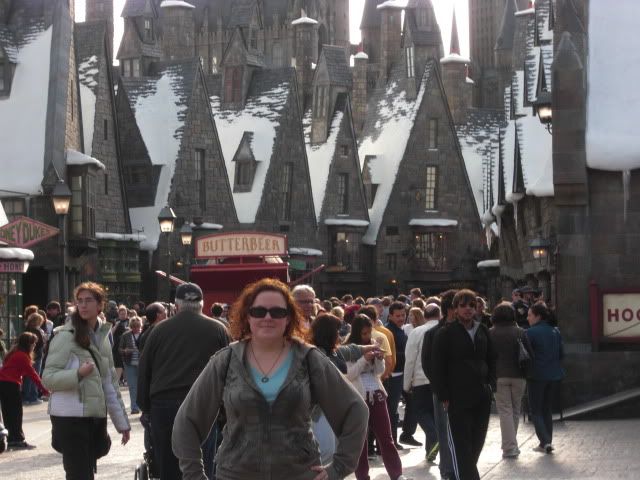 Quidditch Ball Set:
I couldn't capture it in a photograph, but the snitch is flying around in the back of the store.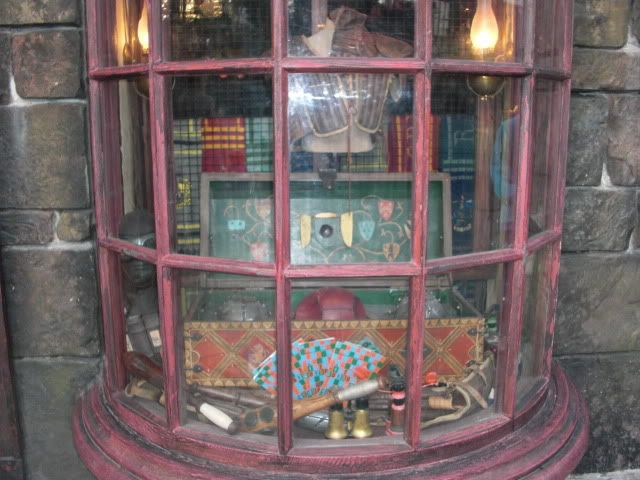 This was well worth the $80 we spent for only being there 3 or so hours. The rides were fun. There are only 3 of them - 4 if you count going on the Dragon Challenge twice - which you really need to do to find which dragon ride you like best.
I could have gone through the castle several times taking in the sites - but was a bit tired. It is fascinating. Watch out for the spiders spitting at you on this ride. :)
Hogsmeade and Diagon Alley were also awesomely done and gave a good sense of the books. I did spend quite a bit of money and got the following loot:
- Hermione Granger Wand
- Gryffindor patch (I am going to make my own cape - I couldn't see spending $100 for a black cape, but will sew on the patch to make the outfit complete)
- 2 Gryffindor mufflers (one for my son)
- A chocolate frog
- A chocolate wand (already consumed)
- Triwizard cup
Now I have to follow through on the urge and reread all of the Harry Potter books as soon as I get back to Utah. I can practice spells with my wand while doing so.